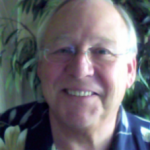 You Design from ourSarasota/Bradenton Menu
Fare: $2.50 per mile
$40 per hour wait time billed in 15 min increments
BOOKING BY APPOINTMENT ONLY
CALL OR TEXT   941-962-8294
Up to date Comprehensive Weather Report Saarasota and the Beaches


http://www.thiswaytothe.net/tides/florida/sarasota-sarasota-bay-florida.html
Stay Informed –  Local Newspapers
Longboat Key  /  Sioesta Key  /  Sarasota  /  East County
Anna Maria Island
Vacation Rentals
Siesta Key
  https://www.vrbo.com/vacation-rentals/usa/florida/south-west/siesta-key 

Longboat Key  
  https://www.vrbo.com/vacation-rentals/usa/florida/south-west/longboat-key
Anna Maria Island
https://www.vrbo.com/vacation-rentals/usa/florida/south-west/anna-maria-island
Lido Key
https://www.vrbo.com/vacation-rentals/usa/florida/south-west/lido-key
THE ORIGINALS are a group of over 50 locally-owned independent restaurants with a passionate desire to celebrate and preserve our community's culinary "sense of being."
Nowhere is this sense of independence and quality more important than the Sarasota-Manatee area. Within a 20-mile radius of downtown Sarasota, there are more Florida Trend Award and Zagat top-scoring restaurants than any other area of the state and every one of these award winners is independently owned.
https://www.eatlikealocal.com/restaurantweek/
BEST BEACHES IN THE USA
NEVER MISS A SUNSET AT THE BEACH!
WHITE SUGAR SAND 
Most other beaches are made mostly of coral, but our sand is 99% quartz crushed into a pure white fine powder. Because quartz is a crystal itactually disperses the heat from the sun and leaves our beaches cool to the touch. Harvard University's geology department discovered that through millenniums, quartz from the southern Appalachian Mountains came down the rivers until it was eventually deposited into the Gulf of Mexico and then onto the west coast of Florida. No one can tell exactly how long this process takes, but because the grains of sand are so fine we know it to be eons in the making.
A few blocks south of Historic Bridge St
Abundance of Sun & Saltwater Bleached driftwood to photograph.
Just south of Siesta Public Beach, Crescent Beach offers a more private atmosphere. The southern part of this area, known as the Point of Rocks, is a great snorkeling and diving area. The coral rock formations that extend into the Gulf provide shelter for colorful and abundant marine life.
6499 Midnight Pass Rd, Sarasota
Paw Park and South Brohard Beach
A favorite activity at the beach….join the "Turtle Patrol"!
 The loggerhead turtle is the most common sea turtle found in Florida. It has a reddish-brown shell and is named for its large head. Adults can weigh between 200 and 350 pounds and can reach 3 feet in length. Loggerheads typically nest in Florida from April to September. Sea turtle eggs have an incubation period of about two months.
Females return to their nesting beach every two or more years (average 2.7 years) to lay an average of 4.1 clutches, one about every 14 days. Each nest contains an average of 114 eggs.
Please respect marked sea turtle nests. These are marked with 4 tall wooden sticks and thin colored plastic tape which connects all four wooden sticks. There will be a sign attached with an approximate date of egg laying.
http://www.florida-beach-lifestyle.com/best-florida-beach.html
ISLAND TRANSPORTATION
Trolley Service
Anna Maria Island
MCAT (Manatee County Area Transit) fixed routes connect with the FREE Manatee Trolley on Anna Maria Island. Daily service runs from 6 a.m. to 10:30 p.m. every 20 minutes from the Anna Maria City Pier on the north to Coquina Beach on the south. Trolleys offer both air conditioned and open-air seating.                                         View the map and schedule of the:
Manatee Trolley on Anna Maria Island.
Longboat Key
MCAT (Manatee County Area Transit) partners with SCAT (Sarasota County Area Transit) in operating the Longboat Key Trolley from Coquina Beach on Anna Maria Island to downtown Sarasota via Longboat Key and St. Armand's Circle. Daily service runs from 5:30 a.m. to 8 p.m. every 60 minutes. Trolleys offer both air conditioned and open-air seating. The fare is $.75 (discounted rates available for senior citizens). The Longboat Key trolley does not operate major holidays including but not limited to New Year's Day, Memorial Day, the Fourth of July, Labor Day, Thanksgiving and Christmas Day.    View the map and schedule of the:
http://www.longboatkey.org/pView.aspx?id=23648&catid=467
Siesta Key
Best Visitors Guides 
John and Mable Ringling Museums
ART MUSEUM:   Designated as the official state art museum for Florida. The museum's art collection currently consists of more than 10,000 objects that include a variety of paintings, sculpture, drawings, prints, photographs, and decorative arts from ancient through contemporary periods and from around the world. The most celebrated items in the museum are 16th–20th-century European paintings.
CA'D'ZAN:   The home of the circus king and his wife, a couple from humble mid-western origins, Ca' d'Zan stands as a testament to the American Dream of the Roaring Twenties. Inspired by and designed in the Venetian Gothic style of the palazzos that ring the Venice canals, this dazzling palatial mansion perfectly captures the splendor and romance of the Italy the Ringlings so loved. To honor its owner, they named it Ca' d'Zan, "House of John", in the dialect of their beloved Venice.
CIRCUS MUSEUM:   Walk the wire. Squeeze into a clown car. Snap photos with a ferocious (faux) tiger. Thrill to it all: the parade wagons, the posters, the glittering costumes, and the cannon that shot daring performers through the air. Wonder at the must-be-seen-to-be-believed 44,000-piece Howard Bros. Circus Model and the Greatest Show on Earth Mural celebrating the entertainment that has delighted packed houses in great cities and small towns across America for generations. Step right this way…
Circus Performance
SARASOTA  "Circus Capital of the World"
Known as the "Circus Capital of the World," Sarasota, Florida claims Circus Sarasota as its own resident hometown circus. Our annual professional performances, showcased in a one-ring, five-star, European-style big top, have been acclaimed around the globe for world-class artistry and entertainment. Committed to raising the perception of the circus as the valuable art form it represents, The Circus Arts Conservatory is much more than a circus.  Approximately 80% of ticket revenue to help support its community outreach programs that serve children, the elderly and those in care facilities
The Circus Arts Conservatory shares the entertainment and enrichment that Circus Arts provide. Circus Sarasota and Sailor Circus performances provide great family entertainment and some of the most fun things to do in Sarasota, Florida!
Circus Sarasota presents professional performances that are acclaimed around the globe for world-class artistry and entertainment.
Sailor Circus performances are known worldwide as "The Greatest 'Little' Show on Earth."
Cirque des Voix combines a hundred singing voices and a full orchestra with astounding circus acts.
"Summer Circus Spectacular" provides a thrilling summer circus show in an intimate setting in collaboration with The Ringling Museum.
Whether showcased in a one-ring European-style big top, the unique arena facility or an intimate historic theater, Circus Arts Conservatory produces outstanding and entertaining circus shows in Sarasota, Florida. Click here to view current performance dates and times.

Mote Marine Laboratory is an independent, not-for-profit marine research organization based on City Island, Founded in 1955.
Mote Aquarium has played a key role in Mote's outreach efforts since 1980, by presenting exhibits and programs that reflect ongoing research in the laboratory and that stimulate curiosity, discovery, exploration and stewardship of aquatic environments. Nearly 350,000 visitors from around the world experience Mote Aquarium each year.
Located in Downtown Sarasota, Marina Jack has been the premier deep water marina and waterfront dining destination on the West Coast of Florida. A seafood spot with an outdoor raw bar patio, upstairs dining room, piano bar & expansive water views.
Escape aboard the Marina Jack II! Join them for a relaxing narrated sightseeing lunch tour or sunset dinner cruise through the inter-coastal waters and the Gulf of Mexico and enjoy delicious dining, outstanding views, and exceptional service. Docked behind the Marina Jack restaurant.
Marie Selby Botanical Gardens
A tropical, urban oasis featuring unparalleled horticulture displays and a Sarasota bay-front setting.
The Marie Selby Botanical Gardens (15 acres, including 9 acres of display gardens) is the only botanical garden in the world dedicated to the display and study of epiphytes, especially orchids and bromeliads, and their canopy ecosystems, with a focus on botany, horticulture and environmental education. Ongoing research and exploration for tropical plants attracts worldwide attention of international scholars and plant enthusiasts. It is located on the grounds of the former home of Marie and William Selby (of the Texaco Oil Company)
Sarasota Jungle Gardens has been a tourist attraction in Sarasota, Florida in the United States since 1936. It offers ten acres of botanical plantings along with bird and animal shows.
The Sarasota Classic Car Museum  houses about 100 vintage cars of all types in a 60,000-square-foot facility with constantly rotating collection.  The museum displays rare cars and ones owned by famous people.The museum also has an Italian Car Collection which includes cars from Alfa Romeo, Ferrari, and Rivolta.
Way more than just a Orange Grove! 75 years of excellence.  Grove and Wildlife Tours, Gift Shop, Groveside Cafe, Florida Wines,Free Juice Bar, Events and Festivals,Venue Rentals. Fun for the Whole Family.
AREA  GAMBLING 
Sarasota Kennel Club
Championship Greyhound Racing,  Poker,and More!
Providing products and services to pari-mutuel facilities since 1980.
Friday Matinees 50 cent Admission, Beer, Sodas & Hotdogs.12:30pm, 18 and up.
 Live Simulcast Wagering Year RoundFrom major greyhound and horse tracks across the country.
 A state-of-the art poker room on the 2nd floor of the Sarasota Kennel Club. Live action cash games and tournaments offered daily.
AREA SPORTS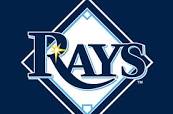 GOLF…………………..!



All Courses In Sarasota/Bradenton Area
http://www.golfadvisor.com/destinations/174-sarasota-bradenton-fl/
BEST KAYAKING SARASOTA- BRADENTON  AREA 
The Leader in Kayak Eco Tours in Sarasota..
Almost Heaven Kayak Adventures is the largest kayaking eco tour company in the greater Sarasota area; including Siesta Key, Anna Maria Island, Lido Key, Longboat Key, Myakka, and Sarasota. We provide a wide range of kayak eco tours throughout Florida that allow you to observe and interact with wildlife in non-threatening environments
NATURE TOURS
Discover Sarasota's natural and cultural history with our Professional Guides. Take a walk in the mangrove forest, net in the seagrass beds, or play with ancient Indian tools.
LETS GO FISHING
Sarasota, Florida Fishing Charters and Fishing Guides
 Know the Conditions Tides 
Tide Chart / Weather Forecast, Radar,Tropical,Alerts,Wind/  Moon Phases / Sunrise Sunset /Artificial Reefs/
Saltwater Fishing Regulations  /  Species Chart  /  Gulf Seasons Calendar 
http://myfwc.com/fishing/saltwater/recreational/
One of the oldest and largest state parks, Myakka protects one of the state's most diverse natural areas. The Myakka River, designated as a Florida Wild and Scenic River, flows through 58 square miles of wetlands, prairies, hammocks, and pinelands. Visitors can enjoy wildlife viewing from a boardwalk that stretches out over the Upper Myakka Lake, then take to the treetops with a stroll along the canopy walkway.
13208 State Rd 72, Sarasota, FL 34241
https://www.floridastateparks.org/park/Myakka-River
On a horse, biking or hiking, it becomes easy to imagine Florida's past as you experience stunning flatwoods, pine forests, and marshes – all preserved within 8,000 acres. Managed by the Forest Service and protected for future generations, the park has two hiking trails (the North and South loops) that lead through the Forest.
2000 S River Rd, Englewood, FL 34223
http://www.freshfromflorida.com/Divisions-Offices/Florida-Forest-Service/Our-Forests/State-Forests/Myakka-State-Forest
This park's large acreage of scrubby flatwoods makes it one of the best places in southwest Florida to view Florida scrub-jays, an imperiled species found only in Florida.
The birds are abundant in this 1,381-acre park. In addition to viewing wildlife, an array of other land-based and water-based recreational activities awaits you.
1843 South Tamiami Trail
Osprey, FL 34229
https://www.floridastateparks.org/park/oscar-scherer
Established in 1948 as a fishing camp, Snook Haven's restaurant, cabins, boat launch and tours reveal a rare opportunity to the experience the Myakka River and Charlotte Harbor beyond. Its uncommon confluence of fresh water from Florida's interior and waters from the Gulf of Mexico combine to produce a unique ecosystem that supports a undisturbed habitat that earned it the distinction in 1985 as Florida's only wild and scenic river.
The amazing and talented Gulf Coast Banjo Society is back!
See them perform every Thursday from 11:00 am  –  1:30 pm
http://www.snookhaven.com/home.html
https://www.scgov.net/parks/Pages/SnookHavenPark.aspx
SOLOMON'S CASTLE
4533 Solomon Road
Ona, FL
Solomon's Castle the home of internationally known artist and sculptor Howard Solomon. You will see over three hundred pieces of art by Howard, who creates masterpieces from discarded materials.
Bring your humor for the guided tour and your appetite for the Boat in the Moat restaurant, also built by Howard. All of the meals are homemade. You can dine inside on the Spanish Galleon, or, on the outside patio, under our the Florida live oak trees.
Closed Mondays AND the months of July, August & September.

6908 245th Street East, Myakka City
Paradise Ranch is a unique attraction in a natural Florida setting and home to the famous Welde family bears. Established in 1926 to promote awareness for habitat preservation and conservation for all bear species, and it all began with Johnny Johnsen Welde in Trondheim, Norway. Welde had a fascination with bears and a dream as big as the Norwegian sky. His love for these animals became a reality when he ran away and joined the circus and made his American debut with the Ringling Bros. and Barnum and Bailey Circus for the 1947 and 1948 seasons.
With his wife, Tove and daughter, Conny, they settled in Tampa, Florida. They left the circus and went into Hollywood where they made movies for Walt Disney, 20th Century Fox and Universal Studios. Their bears also appeared in television shows such as the Lucille Ball Show, Beverly Hillbillies, and Lassie just to name a few.
CLIMB… SWING… SOAR!TreeUmph!
Action-Packed Adventure in the Trees!
Designed for Adventure
No treetop excursion would be complete without a lush, sprawling backdrop. Located in the beautiful tropical canopy of East Bradenton, Florida, TreeUmph! Adventure Course was carefully constructed with a strong commitment to preserving the environment and as little impact as possible on the pristine landscape.
Our courses were designed to minimize root damage, and sensitive habitats such as wetlands have been left in their natural condition. The result is an authentic, breathtaking adventure destination set on 14+ acres – more than 10 football fields in size!
SARASOTA AREA AUTO RACING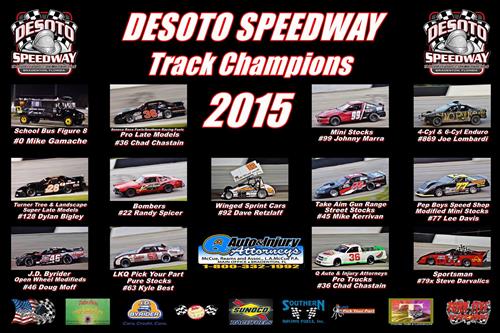 Most professional race car drivers started out in some form of karting, and for some people (especially younger people) it becomes the natural first step in the pursuit of a professional career. But karting is also a great place for the rest of us who will never go pro, as it offers high-performance vehicles and close competition at relatively low costs.
NIGHT LIFE!
Best Bars With Live Music

in Sarasota, FL
https://www.yelp.com/search?find_desc=Bars+With+Live+Music&find_loc=Sarasota%2C+FL
SHOPPING MALLS
This world-class fashion and dining destination features Saks Fifth Avenue, Macy's, Dillard's and more than 125 stores and restaurants. 
International Plaza and Bay Street, an enclosed, two-story regional shopping center with an adjacent outdoor lifestyle center, is located on the southeast edge of the Tampa International Airport. It features 200 specialty stores and 16 restaurants, plus Neiman Marcus, Nordstrom, Dillard's and Renaissance Tampa Hotel
Westfield Sarasota Square is a shopping mall with a total of 850,000 sq.ft. of retail stores. Its has four anchor stores  Costco, JCPenney, Macy's and Sears.

FT MEYERS ADVENTURTES
Edison & Ford Winter Estates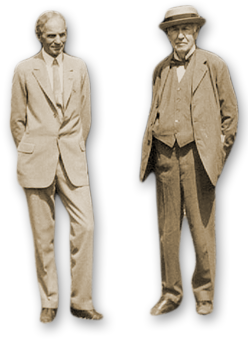 The Edison & Ford Winter Estates boasts over 20 acres of botanical gardens, nine historic buildings including Edison's Botanic Research Laboratory and the Edison Ford Museum which contains an impressive collection of inventions, artifacts and special exhibit galleries. The Edison Ford offers a variety of tours, insuring that there is something for everyone.
http://www.edisonfordwinterestates.org/
Key West Express Catamaran
As our flagship vessel, the Key West Express is ready to take you to and from Key West in style. You'll be cruising through the Gulf waters at more than 30 knots and enjoying every minute of the trip. After all, we make getting to Key West half the fun!
The Big Cat Express has all the same amenities as her sister ship the Key West Express. This vessel is often used for our Marco Island to Key West leg and during the off-season in Ft. Myers Beach.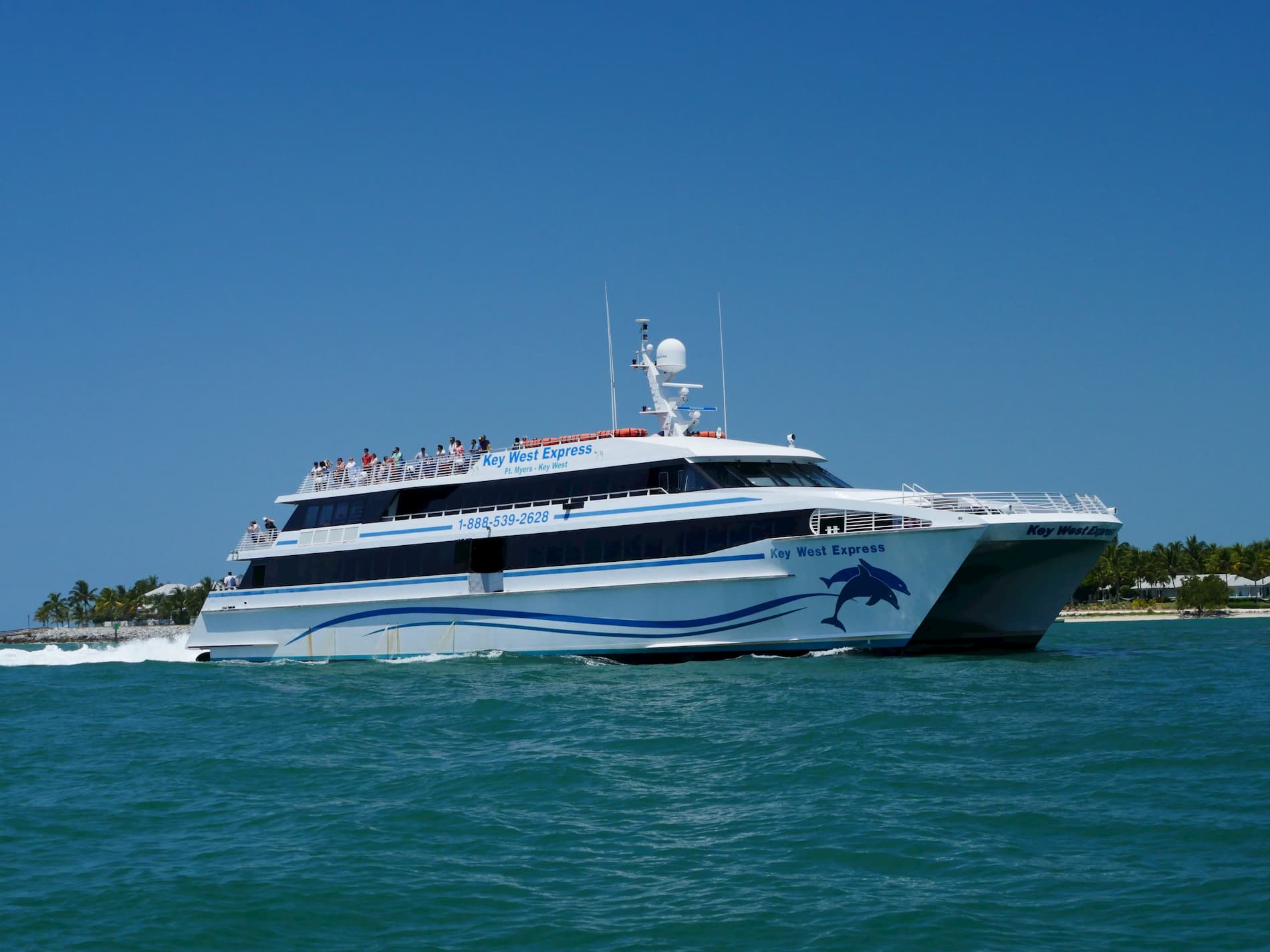 S

o

M

u

c

h

T

o

D

o

 

@

T

h

e

S

h

e

l

l

F

a

c

t

o

r

y
What makes us really different? Well that would be the eclectic nature of our free exhibits and interesting displays. The largest collection in North American of taxidermy animals, on free public display is located at the Shell Factory. The estimated value is over six million dollars. An amazing sea shell replica of All Saints Church is the signature piece of our Shell Museum.
When we say "family friendly" we mean it, including the four-legged members of the family. Our entire retail store (68,000 square feet) is dog friendly. We have two outdoor eateries; Dogbones Café and the Swamp that serve dog treats and have water bowls available. This past fall we completed "Doggy Heaven" our new canine sports park
Our Fun Park is designed for the young and young at heart. Get wet and wild on the bumper boats, pitch a few water balloons at water wars and see if you are ready for the "masters" with a round of miniature golf.
The Nature Park with its botanical trails has expanded yearly and now has thousands of plants and close to four hundred animals, reptiles, birds and fish.
2805 Colonial Blvd Fort Myers, FL 33966
ALL ABOARD THE MURDER MYSTERY DINNER TRAIN FOR UNIQUE DINING EXPERIENCE.
ENJOY LIVE MURDER MYSTERY SHOW WHILE OUR CHEF PREPARES YOUR FIVE COURSE DINNER DURING THE 3 ½ HOUR TRAIN RIDE FROM FORT MYERS, FL ACROSS THE CALOOSAHATCHEE RIVER.
Join the fun as we unravel a comical mystery before your eyes. It is up to you to decide just who the killer is and why they would do such a dastardly deed. Make sure to write down all the clues you discover. Clue sheets will be collected before the final act, when everyone will discover why the perfect murder just can't be pulled off… or can it? A prize will be awarded to the one super sleuth in each dining car. Price includes a scrumptious five (5) course dinner, murder mystery show and train ride. All Murder Mystery Dinner Trains depart promptly at 6:30 pm (5:30 pm on Sundays).
TOP 10 FLORIDA THEME PARKS
These amusement parks are designed for kids big and small – and have plenty to offer adults too. For everything from roller coasters to educational opportunities to nighttime parades, check out these top 10 Florida theme parks.
MAGIC KINGDOM

3. ANIMAL KINGDOM

4. UNIVERSAL'S ISLAND OF ADVENTURE

5. UNIVERSAL STUDIOS

6. SEAWORLD ORLANDO

7. BUSCH GARDENS, TAMPA BAY

8. DISCOVERY COVE

9. BLIZZARD BEACH

10. TYPHOON LAGOON
THINGS TO IDENTIFY IN SOUTHWEST FLORIDA
 Most Popular Palm Trees
Areca Palm Tree
Known because of its edible tasty fruits that are packed full of antioxidants, amino acids and essential omegas. These fruits are used in energy drinks, weight loss products,lowering cholesterol products.
Bismarck Palm Tree
One of the most desired fan palms in Florida.  The Bismarck Palm is native to the island of Madagascar which is off the east coast of Africa. It was a relatively recent introduction to Florida landscapes.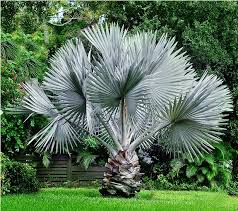 Bottle Palm Tree
The Bottle Palm Tree is native to the Mascarene Islands, which are in the Indian Ocean just East of Madagascar.a single, trunk, about 2ft in diameter with ring scars and green crown shaft at the top. The gray, self-cleaning trunk is bottle shaped, hence the name Bottle Palm.
Carpentaria Palm Tree
Native to the rain forest areas of Australia's Northern Territory.  It has a smooth single trunk ringed with old leaf scars that are far apart because of the rapid growth. The Carpentaria Palm has a lot of similarity with the Christmas Palm.
Chinese Fan Palm Tree
It is native to China and southern Japan.Trunk is topped with an evergreen dense crown of fan shaped, leaves that droop downward creating fountain-like effect. Large, partially segmented leaves can grow up to 5ft long and 5ft wide, and range from bluish green to glossy olive green in color.
Coconut Palm Tree
is one of the most popular palms in the world because of its fruits "coconuts".  Coconut oil is used for cooking and in a wide range of beauty products. The Coconut Palms may live as long as 100 years, producing fruits till 80 years of age.
Cabbage Palm Tree
The Cabbage Palm Tree is native to North America.It is also known as Sabal Palm.The Cabbage Palm has a single, gray, unbranched trunk covered with old leaf bases, also known as boots. Leaf bases create a criss-cross pattern. It gets smoother as the palm matures.
Queen Palm Tree
It is native to the South American woodlands of Brazil and Argentina. Smooth single trunk ringed with leaf scars and topped with dark green feathery fronds. Pinnate leaves grow upward more so than outward.
Royal Palm Tree
A native to Cuba.It has a single smooth gray trunk. Dark green arching fronds emerge from a bright green crownshaft. Feather-like, fronds grow up to 6-10ft long.
Saw Palmetto Palm Tree
It is native to Florida and grows all over southeastern United States.It can spread up to 20ft or more in diameter. It grows as a shrub with stems occurring below the ground or runs along the ground, creating a dense ground cover.
Sago Palm
Cycads are known to be among the oldest plants on earth, unchanged for millions of years, originating in East Africa. The Sago Palm has feather-like, leaves that are 4-5ft long and 10 inches wide.
Windmill Palm Tree
It is native to central and eastern China. The trunk is covered with a loose mat of coarse gray or brown fiber and is a bit narrower at the base.The Windmill Palm has  sword-like leaves that are 4 ft in diameter. They range from dark green to yellow-green in color that seem almost silvery on the underside. Leaves grow upward more so than outward. The petiole is about 1 ½ feet long and armed with sharp thorns.
Mexican Fan Palm Tree
It is native to desert regions of Mexico. Trunk is straight, a little swollen at the base, has no crownshaft, topped with a crown of 20-25 large fronds.
Pygmy Date Palm
Because of its slow growth and small size it is great in containers. reaches 8 to 10 feet high. This is a very wispy palm with soft leaves. Its origin is in Asia, specifically in Southern China. Laos and Vietnam.  Perhaps its exact origin is in Laos.
Seashell Identification
For the serious beachcomber, the most important thing about shelling is to know theTides as the best shells are found just before low tide.
Another opportune time is after a storm – advancing cold fronts tend to push water away from the beach and tropical storms can churn up the tides bringing shells ashore.
DON'T FORGET TO LOOK FOR:
Sharks teeth
Sand Dollars
The Legend of the Sand Dollar
http://www.traditioninaction.org/religious/f024_SandDollar.htm
To preserve the sand dollars that you bring home, rinse them several times in fresh water, then soak them for 15 minutes in a water/bleach solution. When the sand dollars are dry, carefully paint them with a mixture that is half water and half white glue. The glue solution will make them less likely to break.They will bleach out by themselves with some time..
WHERE DO I FIND SAND DOLLARS?
During Low Tide, wade in the ankle to knee-deep water along the sand bar that you'll notice running parallel with the beach.
Watch where you walk. They crush easily under your foot.
They won't all be sitting totally exposed so, keep your eye out for just the very top of the crowned portion barely sticking above the sand. Gently put a finger under the edge and lift.
Do NOT carry them in a plastic bag. By the time you get back to the car, you'll have a bag full of rubble. Gently stack them in the palm of your hand until you need to start lining them on edge along your arm. Best to put them flat somewhere in the car until you get home, too.
If a sand dollar is dark in color and has fuzz on it, it's alive. Don't take it. It's against the law.
BEST SHELLING IN FLORIDA
Tigertail Beach in Marco Island, Florida,located at              
   400 Hernando Drive.

Florida Birds commonly seen at our 

Beach's
Graceful and acrobatic, gulls are hardly cautious around humans. They will not hesitate to swoop down and take a potato chip right out of your hand.
Laughing gulls, so named because their call sounds like a laugh, are easily identified by their black head and red bill.
The Brown Pelican is a comically elegant bird with an oversized bill, sinuous neck, and big, dark body. Squadrons glide above the surf rising and falling in a graceful echo of the waves. They feed by plunge-diving from high up, using the force of impact to stun small fish before scooping them up.
Most eat small invertebrates picked out of the mud or sand. Different lengths of legs and bills enable multiple species to feed in the same habitat without direct competition for food.

Fish-eating birds of prey, possessing a very large, powerful hooked beak for tearing flesh from their prey, strong legs, powerful talons and keen eyesight.
The elegant Great Egret is a dazzling sight. Slightly smaller and more svelte than a Great Blue Heron, these are still large birds with impressive wingspans. They hunt in classic heron fashion, standing immobile or wading through wetlands to capture fish with a deadly jab of their yellow bill.
Their bodies are elongated, the neck more so, with long legs. The bill is also long, curved downward.

http://www.whatbird.com/birdexpert/statecolorsize/2/5388/birdexpert.aspx