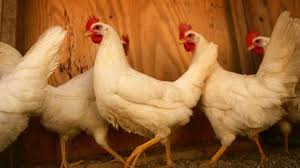 Heading up to the Tampa airport, I often point out the construction on the Northeast corner of I-75 and St. Rd. 64 where Lakewood Ranch's new Costco will be built. They now have the underground and paved roads completed. I will post a update on construction progress in future newsletters.
When I mention that it will be great not to drive down to Sarasota Square to buy my Costco $5.00 Rotisserie Chicken, that often prompts the following Costco Chicken story:
Costco's $5 Rotisserie Chickens Are So Popular, the Company Is Building Its Own Production Facility
Costco has relied for years on its $4.99 rotisserie chicken as a way to continue to drive customers into the store. Back in 2015, CFO Richard Galanti even said his company was so committed to keeping the price of those whole chickens at $5 that "we were willing to eat, if you will, $30 to $40 million a year in gross margin." Of course, one way to keep costs down is to get into the chicken game yourself, and that's exactly what the warehouse club is currently doing, building its own production facility in Nebraska.
Located in the city of Fremont—population 26,000—the new facility will occupy a massive 414-acre site and cost $275 million to complete.  Once open, slated for September 2019, the plant will employ 800 people and, even more impressively, process around two million chickens every single week. I will be surely passing this on my airport transpiration and taxi runs in the Tampa area.
If that two-million-chickens-per-week number leaves you wondering just how many chickens Costco needs, well, this might surprise you even more: This new facility won't even cover half of Costco's rotisserie chicken business. Costco sells approximately 60 million of those pre-cooked chickens a year.