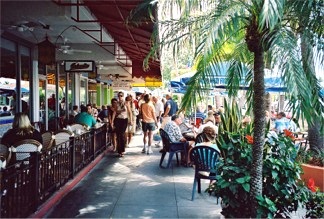 While driving one of my regular customers to SRQ the other day, Bob was discussing the  congestion for parking on St Armands. Well friends that is about to get much better soon!
The parking lot located on N. Adams Drive is closed for construction of the new St. Armands Parking Garage.
Parking garage construction in progress as of August 22, 2018.
A total of 981 parking spaces are available on The Circle.
From the mainland, turn left on South Adams or right on North
Adams to find two large parking lots. Both lots offer all-day, free
parking.
From Longboat Key turn left on Madison Drive. Parking lots are
behind the stores. All-day, free parking is offered – 93 spaces are
available.
From Longboat Key visitors may also proceed to The Circle and
enter one of the parking lots on Fillmore Drive – 240 spaces are
available.
Free parking is also available for three hours around the Circle
and on North and South Boulevard of the Presidents and Ringling
Boulevard – there are 575 spaces on The Circle.

"Safety First ……On Time Affordable Service"Circle.         941-962-8294