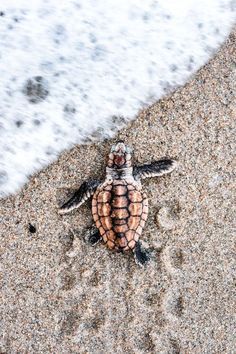 The first sea turtle nests of the 2018 season (April 27th) were found on Longboat Key on Friday morning, the Mote Marine Laboratory said.
A favorite activity at the beach….join the "Turtle Patrol"!
Well if you live on or are visiting the beaches on any of our barrier islands….Then taking a trip with Vintage Taxi & Tours  from the airport to home, the conversation will probably include some talk about and stories of past "Turtle Patrols"
Want to get involved? 
 http://lbkturtlewatch.org/     OR    http://islandturtlewatch.com/
https://mote.org/events/details/turtle-walks
TOP 10 TURTLE WATCHING TIPS
1. Take a turtle conservation tour with SEE Turtles or volunteer with a turtle conservation project. Our trips directly support both turtle conservation and local communities.
2. Avoid buying turtleshell when traveling; they come from critically endangered hawksbills and are a major threat to their survival. Learn more & take the pledge at TooRareToWear.org.
3. Females like their nesting beaches dark and quiet; avoid flash pictures, strong flashlights, fires, loud noises, vehicles and even light-colored clothing.
4. Hire local guides; they will best know where and how to spot them and prevent stress to them once found.
5. Do not feed wildlife. It can make them sick and more vulnerable to harm from people.
6. Reduce your use of disposable plastic including bags and straws. Also, help clear beaches and water of plastic and other litter when you visit the beach, even if it's not yours; sea turtles often confuse plastic for food.
7. Choose to eat local and sustainable seafood caught with environmentally-friendly fishing gear – preferably troll or hook and line.
8. Maintain a respectful distance in the water and on nesting beaches.
9. Reduce your carbon footprint while on vacation. Climate change affects ocean wildlifeby altering their habitat and affecting their food sources.
10. Donate to save hatchlings through Billion Baby Turtles. Every $1 donated saves a hatchling!
 The loggerhead turtle is the most common sea turtle found in Florida. It has a reddish-brown shell and is named for its large head. Adults can weigh between 200 and 350 pounds and can reach 3 feet in length. Loggerheads typically nest in Florida from April to September. Sea turtle eggs have an incubation period of about two months.
Females return to their nesting beach every two or more years (average 2.7 years) to lay an average of 4.1 clutches, one about every 14 days. Each nest contains an average of 114 eggs.
Please respect marked sea turtle nests. These are marked with 4 tall wooden sticks and thin colored plastic tape which connects all four wooden sticks. There will be a sign attached with an approximate date of egg laying.