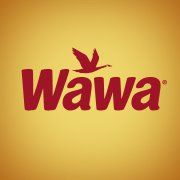 ALERT: Thursday April 12th FREE COFFEE ALL DAY! It's Wawa Days again.
That's right every morning "I've go to have my WaWa".  Its Tank & Tummy time!!!!          As many miles as I drive transporting my customers to all the Florida airports,good gas prices are very important. With my WaWa Vintage Taxi credit card I appreciate the 5 cent per gallon discount off  the already best pump prices in town.
However the most important thing is COFFEE. My personal favorite is the "Cuban Blend". Even  if you are a black coffee drinker try the Wawa lite dairy cream, it enhances the coffee tremendously. Not surprising as this company started off as the Wawa Dairy  in Wawa Pennsylvania.
NEW 100% Tanzania Coffee. Mild Roast, Notes of Concord grape and cocoa with a wine like finish.
The food is decent as well. I especially the like Soup and  Sub, Scrambled Eggs, Donuts and Muffins, all made fresh in store.
Looks like Wawa and Race Trac are competing for new locations in the Sarasota/Bradenton area. Every time you see one the other isn't far behind, just down the street. Wawa convenience chain expanding in Florida: Plans 100 new stores.
Wawa does not franchise they are is privately held and have been around for 50 years. Wawa has a chain of more than 750 convenience retail stores (over 500 offering gasoline), Wawa stores are located in Pennsylvania, New Jersey, Delaware, Maryland, Virginia and Central Florida. However to put this into prospective 7 Eleven has 64,319 stores.
Taking a early trip to the airport? Let me know your Wawa Coffee Addiction and I'll pic up one for you with mine.