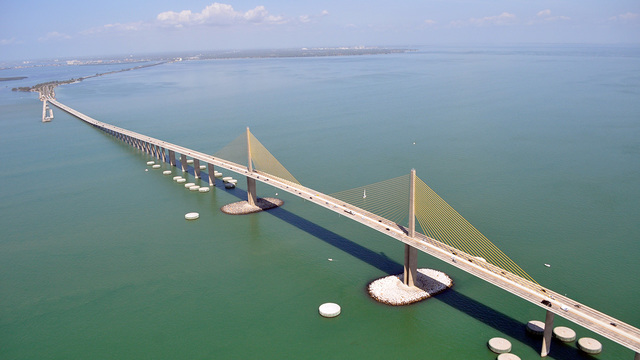 The northbound lanes of the Sunshine Skyway Bridge (Interstate 275) will                      be closed from  4 a.m. – 10 a.m. Sunday March 4th
More than 7,000 runners have registered from 40 states and three countries, and the sold-out Skyway 10K Bridge Run will benefit the Armed Forces Families Foundation. Organizers anticipate the race will raise more than a half-million dollars for the foundation.
The inaugural race, which is the first run over the bridge since it was dedicated in 1987, also means road closures for Sunday morning.