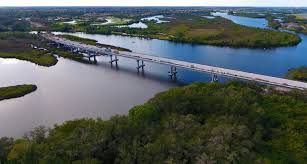 In recent years, Fort Hamer always has struck me as a sad and isolated place. The river there is beautiful, YES, but located at the end of a dead-end road. It has often been neglected, the target of vandals.
But new life is coming to that area. Fort Hamer is no longer so isolated.            New communities have grown up to the edge of Fort Hamer and with the opening of the Upper Manatee Road (LWR Blvd North of St Rd 64) we now have ease of access in and out of Parrish.
The cost of our infrastructure to keep up with the tremendous growth Florida is experiencing is  formidable. Lakewood Ranch is said to be the 3rd fastest growing area in the nation. The surrounding area is seeing growth as well.  Parrish , the location of the Fort Hamer Bridge,  has increased population  by over 3,000 households in the past 5 years.
The new Fort Hamer Bridge is the latest Construction Project about to open.  The $23.5 million bridge, which started in March 2015, is now complete. Cost of improvements to Upper Manatee River Road total about $2.7 million. Improvements to Fort Hamer Road cost $6.5 million. Cost of the bridge and associated road improvements total $32.69 million.
From the north shore of the Manatee River and the Fort Hamer Bridge gracefully curves toward the south shore.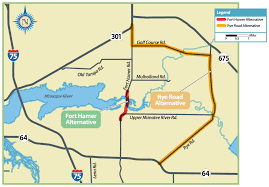 Several of my Vintage Taxi customers living in Parrish have really been looking forward to the completion of this project. It will be a  tremendous time saver for them as you can see by the map.
When driving from Lakewood Ranch North going  to the Tampa Airport I will appreciate having a alternate route  when I-75 is a parking lot!!