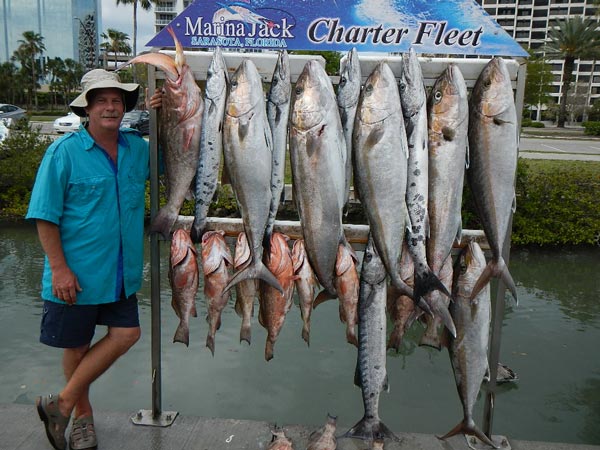 If you were just wishin' you could go fishin',
have I've got some places to show you!
While driving guys and gals from all the Florida International airports to our little slice of Paradise here in Sarasota/Bradenton area,  I'm not only ask "where to eat great fish" but also "where to catch them".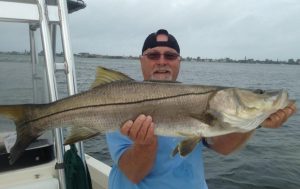 Sandwiched in between two of the most diverse estuaries of Central West Florida – Tampa Bay to the north and Charlotte Harbor to the south – Sarasota was pretty much foreordained to become a prominent sport fishing haven. The lush grass flats and mangrove shorelines of the Sarasota Bay are beset with Snook, Redfish and Speckled Sea Trout regardless of the season, earning the coveted 'Sarasota Slam' to those skilled enough to land all of them in the same outing. Just a bit further south towards Venice lies the notorious 'Snook Alley' – a portion of the Intracoastal Waterway often lauded as one of the largest Snook repositories in all of Sunshine state, with dozens of keepers roaming the structures, joined by the likes of Ladyfish, Sheepshead, Trout, Jack Crevalle and many more. The coastal waters of the Gulf are hardly to leave a veteran angler indifferent either, with giant Tarpon, Cobia, Spanish Mackerel, Pompano, Snapper and more congregating off the sunny beaches of Siesta Key, Longboat Key, Lido Key and the nearby Anna Maria Island. Come summertime, a variety of world-class pelagics follow the hapless bait to this very area as well, including the famous Wahoo, Mahi Mahi, Sailfish, Tuna and more!
My all time favorite fish for eating is the SNOOK. But you can't get Snook in a restaurant, their game fish so ;you will have to catch your own and cook it!
During the open season ( Dec. 1-end of February; May 1-Aug. 31)  anglers possessing a Florida saltwater fishing license and snook stamp may keep one fish per day, as long as it is between 28 and 32 inches in length, measured from the chin to the tip of the tail (total length)
LETS GO FISHING
Sarasota, Florida Fishing Charters and Fishing Guides
Saltwater Fishing Regulations  /  Species Chart  /  Gulf Seasons Calendar 
 Know the Conditions Tides 
http://myfwc.com/fishing/saltwater/recreational/
Tide Chart / Weather Forecast, Radar,Tropical,Alerts,Wind/  Moon Phases / Sunrise Sunset /Artificial Reefs/