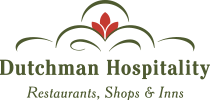 Probably the most discussed  topic of conversation with my customers while  traveling with me to and from the airports is FOOD "Where To Eat". The wife and I have been eating out almost every meal in the Sarasota/ Bradenton area since we first bought a second home here 1977. Actually when we choose a restaurant for our evening meal I already know my favorite item on the menu.
The trip from the Tampa Airport to Sarasota takes about one hour, while traveling from the Sarasota/Bradenton airport takes about a half an hour. Either way there is  plenty of time to cover the subject.
Within a 20-mile radius of downtown Sarasota, there are more Florida Trend Award and Zagat top-scoring restaurants than any other area of the state. My first suggestion is to go to my website www.vintagetaxiservice.com and  click on Tours then select "Eat Like A Local" for a list of 50+locally owned restaurants, really you just can't miss with this list.
However not every great establishment is on this list. One Example is Der Dutchman, hands down the best buffet in town! Great Amish/Mennonite  style cooking.  No visit to Sarasota is complete with out eating at least one meal here. I can't discuss every item on the menu here but never miss their Broasted Chicken…its to die for!
In 1969, Emanuel Mullet, his son-in-law Robert Miller, and friend Dan Lehman bought a small, 75-seat family restaurant located in a renovated hardware store in Walnut Creek, Ohio. Raised in the area's Amish and Mennonite communities, these men and their families set out to share the heritage of hearty, made-from-scratch meals with anyone who gathered around the table.
Today, two of Emanuel's daughters, sons-in-law and their families continue the tradition. Under the direction of Robert and Sue Miller, and Dr. Daniel and Mary Miller, Dutchman Hospitality Group now includes six restaurants, three inns, six bakeries, seven shops, and a wholesale food supplier located throughout scenic, small-town Ohio and Sarasota, Florida.
Sarasota, Florida
Der Dutchman
ADDRESS
3713 Bahia Vista Street
Sarasota, FL 34232
941-955-8007
HOURS
Restaurant & Bakery, Nov–Apr
Monday–Thursday: 6am–8pm
Friday–Saturday: 6am–9pm
Summer Hours, May – Oct
Monday–Saturday: 7am–8pm
Closed Sunday | Holiday Hours
MENUS
Stop by any time of day for a lovely, scratch-made breakfast, lunch or dinner, including mouth-watering favorites like slow-roasted turkey, specialties like Tilapia and Shrimp, and Der Dutchman's legendary pies and desserts.
Emanuel and Alma Mullet
We have offices located in the center of Walnut Creek, just steps away from the site of our very first family restaurant. And our sister company, Das Dutchman Essenhaus, is located in Middlebury, Indiana.
Even though we've grown over the years, two things haven't changed:
We remain firmly rooted in the values and traditions of our Amish and Mennonite heritage.
We continue our commitment of connecting the talents and trades of local craftspeople to our beloved communities and customers.