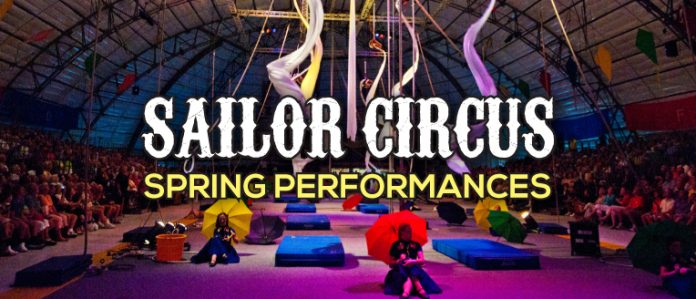 While transporting my Vintage Taxi customers from the Regional Airports to their homes or vacation destinations we generally discuss fun things to do in the Sarasota/Bradenton area.
One topic that even many residence are not aware of is the "Sarasota Sailors Circus". My youngest daughter graduated from Sarasota High School so I've been aware of this spectacular program for years.
Sailor Circus Academy is America's oldest youth circus with more than 1 million spectators throughout its history attending annual youth productions known worldwide as "The Greatest 'Little' Show on Earth." Sailor Circus Academy provides after-school circus training in Sarasota, Florida. Students aged 8-18 learn to develop life management skills, gain self-discipline and bolster confidence and a commitment to achievement, all in a circus atmosphere.
Originating in 1949 as a small high school gymnastics class, Sailor Circus has grown into a spectacular, top circus school in the USA serving students 4th to 12th grades. Through extremely rigorous, interdisciplinary performing arts and psychomotor skills programs, students learn circus arts in a safe and nurturing atmosphere. Sailor Circus Academy students are recognized as future leaders and major contributors to the circus legacy in Sarasota.
For more than six decades, thousands of students have completed the Sailor Circus training program. Each year, students train countless hours per week with dedicated coaches and volunteers to create Sailor Circus Performances that have become a major tourist attraction in the Southwest Florida region.
http://circusarts.org/community-outreach/sailor-circus/
Take a look there is nothing amateurish about these young people………….Step Right Up!
Professional Performances
Known as the "Circus Capital of the World," Sarasota, Florida claims Circus Sarasota as its own resident hometown circus. Our annual professional performances, showcased in a one-ring, five-star, European-style big top, have been acclaimed around the globe for world-class artistry and entertainment.